---------------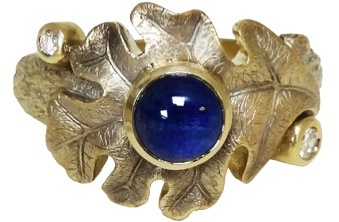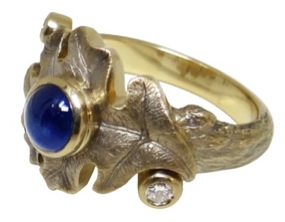 Designer/Goldsmith Chris Keenan's newest design! This exquisitely detailed oak leaf ring evokes a peaceful fall evening in the woods with its serene blue sapphire cabochon and twinkling diamonds. Keep watch for Chris' next oak ring, featuring a pear-shaped cabochon ruby…it is coming soon!





Congratulations to our in house designer/goldsmith, Whitney Robinson for winning Jewelers Choice Award at the WJA Jewelry Show this year! This is her award winning piece "Emerald Isle".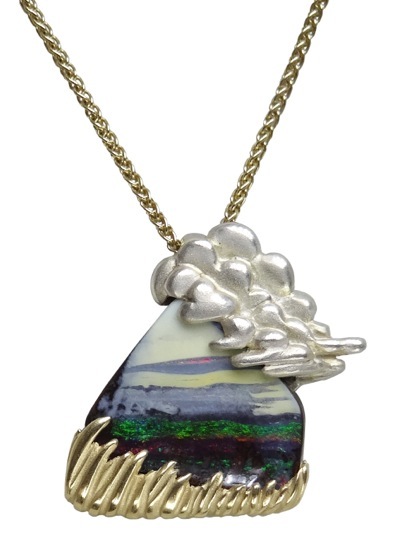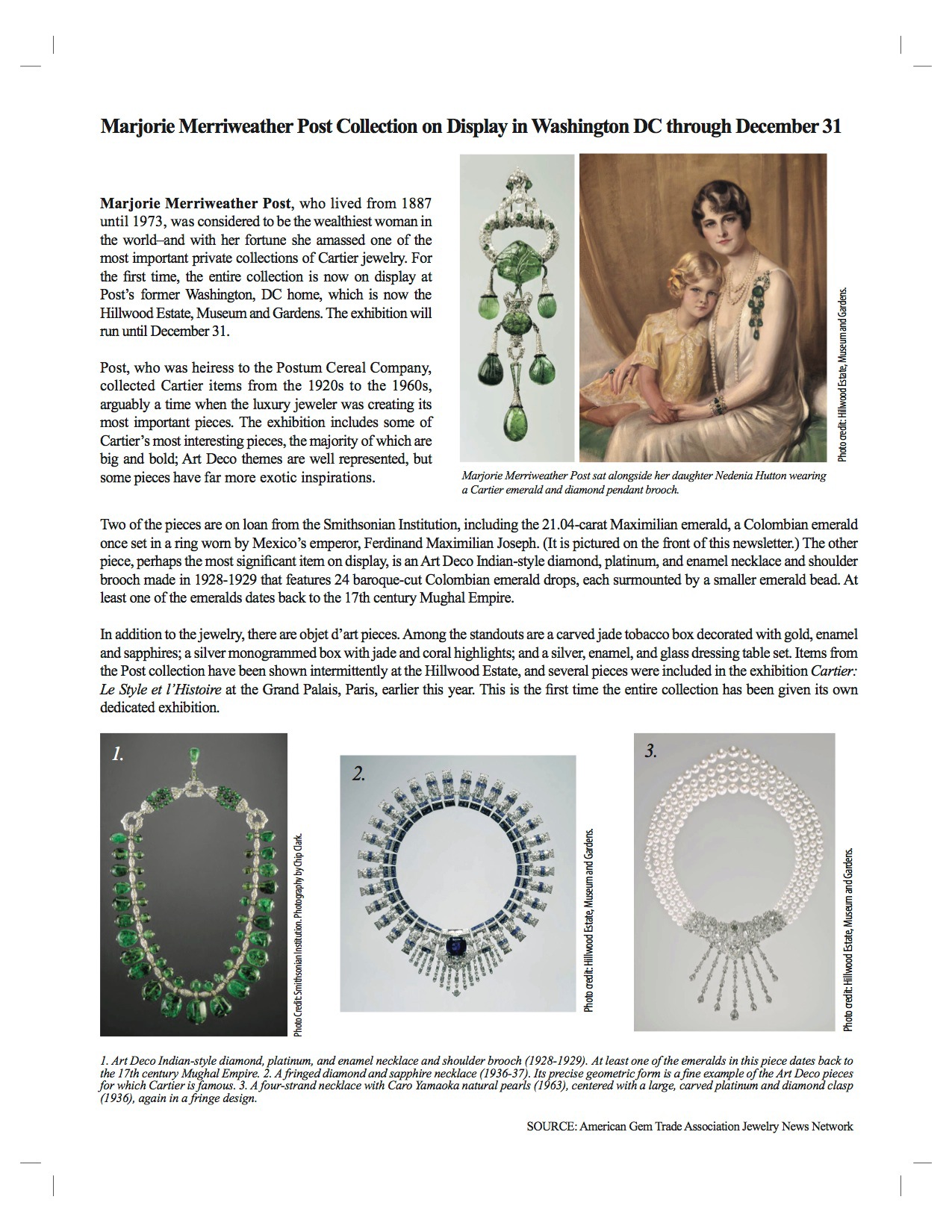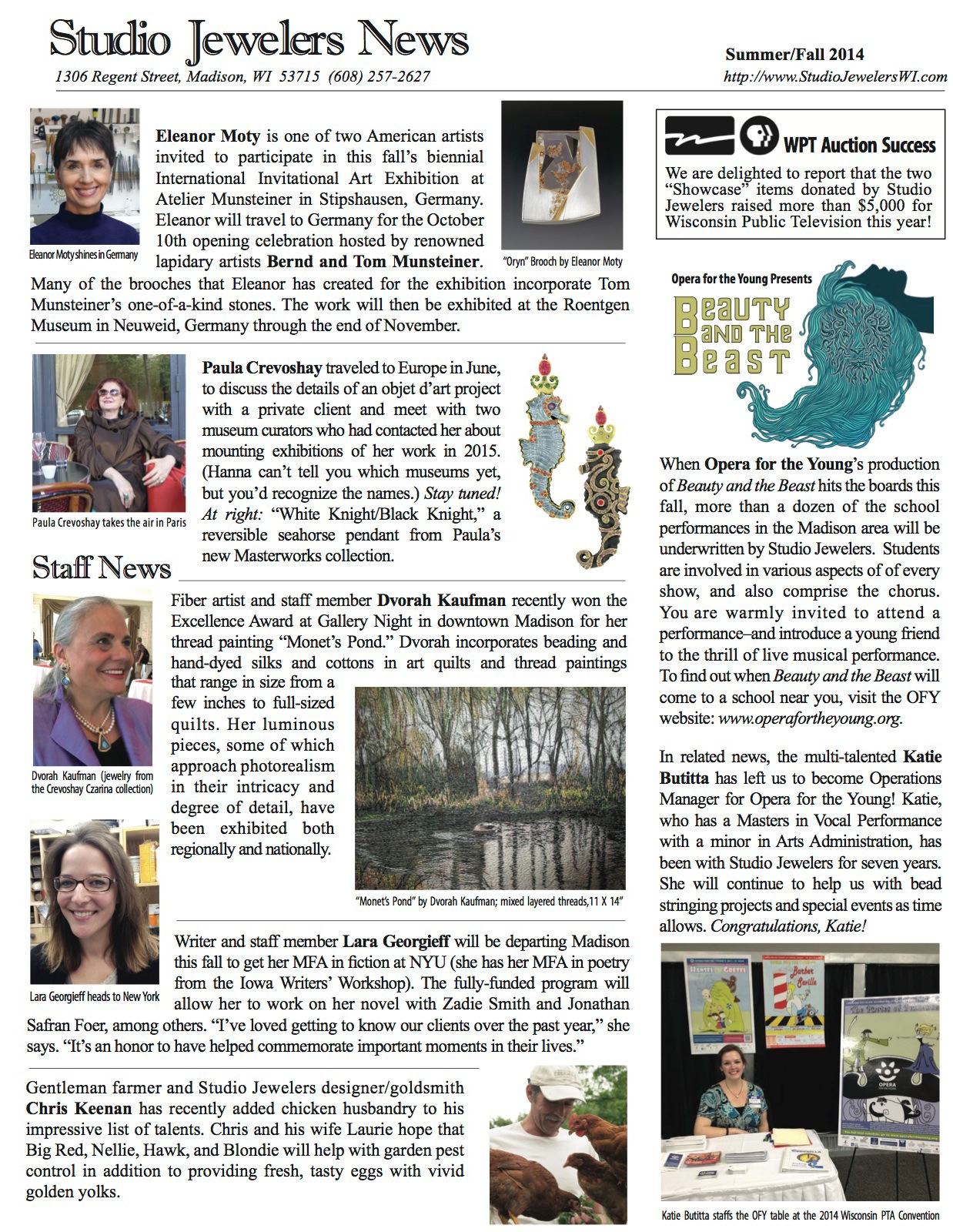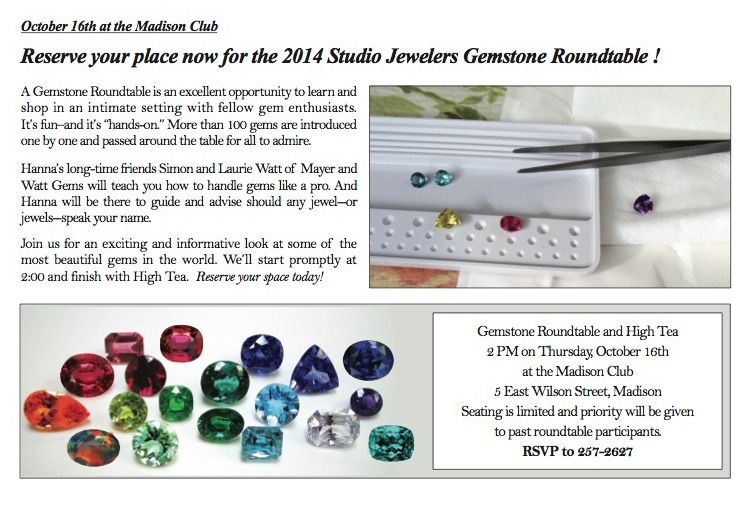 --------------

Garcelle Beauvais wore Crevoshay at the 71st Annual Golden Globe Awards! Congratulations Paula!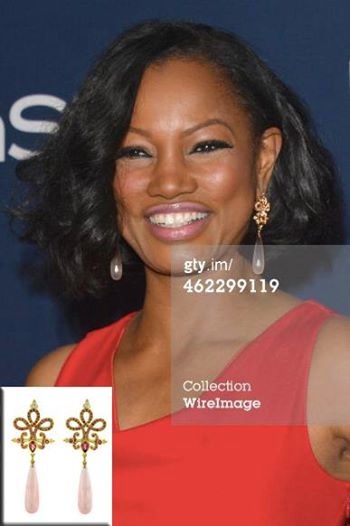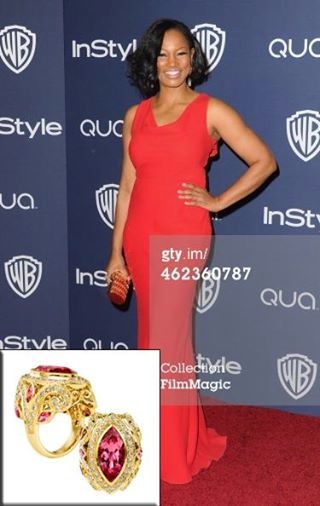 ------------------------


It is well-known that at Studio Jewelers we all adore the genius work of Alex Sepkus. Here is a piece that Hanna wrote last year about the 'other genius' involved: Alex's business parter, Jeff. We thought it would make an interesting read for any admirers of Alex's work.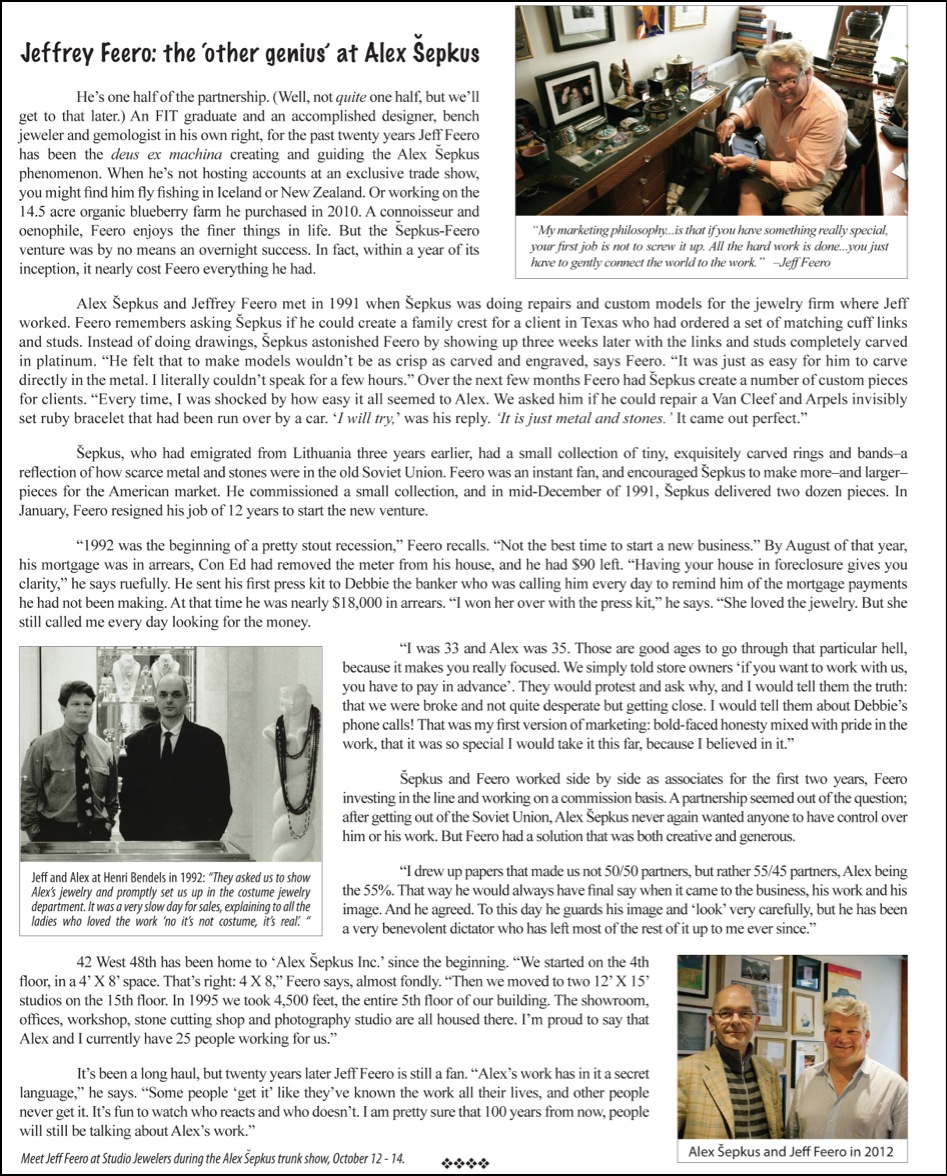 --------------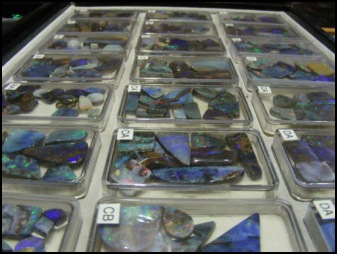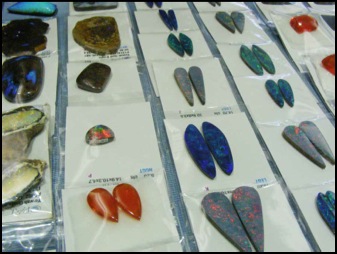 We had so many wonderful gems at our annual Opal Sale this May!

From Cleopatra to Queen Victoria to Elizabeth Taylor, opal has captured the imaginations of powerful women throughout history. Those who came in for the sale got to find out first-hand why this dazzling gem holds such power. The photos above show just a few of the many hundreds of opals that were here at Studio Jewelers just for this special show;

~Lightning Ridge black opal- rarest of all!
~Queensland boulder opal, the "drama queen" of Australian opal
~Matrix boulder opal from the famed Yowah and Koroit fields
~Fire opal and water opal from Mexico
~Crystal and light opal from Australia and Ethiopia
~Pink, blue and green opal from Peru and Tanzania
~Opal bead strands from all over the world
~Doublet opals, all the beauty at a fraction of the price

--------------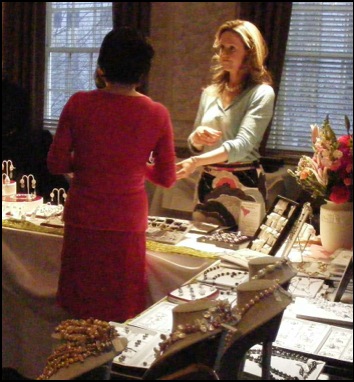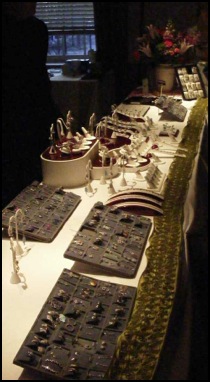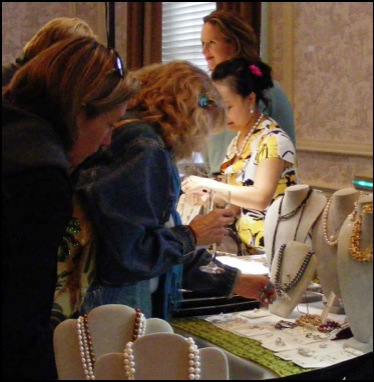 We had a great time at Girl's Night Out!
Held This Year at The Madison Club

We had a bigger venue and more bling, but the same awesome prices! Shoppers enjoyed complimentary champagne cocktails, hors d'ouvres, and our Filene's Basement-style trunk show on April 25th at our 4th annual Girl's Night Out fundraiser event. We were hosted by the Madison Club this year, which gave us the opportunity to add a selection of pearl jewelry in addition to the diamond and discontinued "bling" beauties that we regularly feature at this event. Thank you to all who attended and helped make it a fun evening!

--------------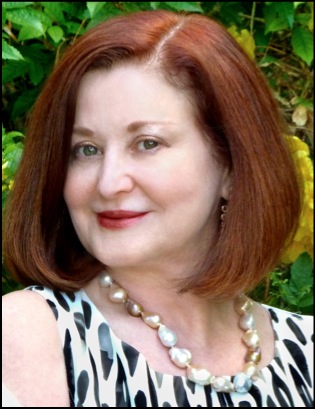 Artist Paula Crevoshay in popular Carnegie Museum exhibit

The Carnegie Museum mounted a one-woman show of Paula Crevoshay's artwork in the spring of 2013. The exhibit was titled The Garden of Light, and featured works illustrating the energetic and spiritual symbiosis between the floral, animal, and mineral kingdoms. Paula has received invitations to further display the collection, with invitations from museums in Europe and elsewhere in North America. Paula states that ..."The Garden of Light is about how the three kingdoms of the garden come together so beautifully to create and sustain life. There will be fabulous jewels depicting members of the Floral, Animal and Mineral Kingdoms".

Paula Crevoshay was a featured artist in the Headley-Whitney Museum's exhibit The Cutting Edge II: Gem and Jewelry Invitational ran January 22nd to July 8th. An earlier Crevoshay museum collection, Beyond Color, was created for the inaugural exhibit of the Mary Lou Whitney decorative arts wing of the museum. Crevoshay's Voices of the Earth exhibit, in which she showcased the work of top North American gem cutters and carvers, opened at the Carnegie Museum in 2002 and then traveled to the Gemological Institute of America and Chicago's Lizzardo Museum of Lapidary Art.

--------------------


--------------------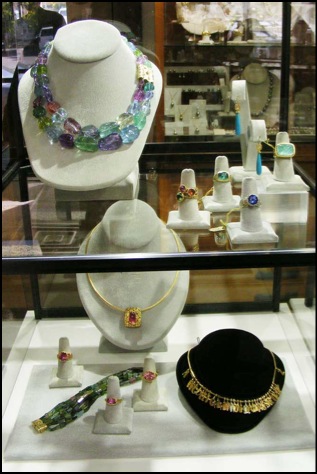 1.) Jeff Feero steps out to admire our trunk show banner. 2.) A small selection of the special items brought in for the show.

Alex Sepkus Trunk Show
October 11th through 13th, 2012

The Alex Sepkus collection came to Studio Jewelers on October 11th. Invitees to our special preview event Thursday evening enjoyed champagne, wine, and other culinary refreshments as Alex's new "Pathway" and "Paved Garden" collections were unveiled. Jeff Feero, Sepkus' business partner and friend of Studio Jewelers, was on hand to answer questions and fill in our knowledge about how each piece is crafted.

Our Alex Sepkus Trunk Shows have become one of our most highly anticipated special events as more and more people find out about the beautiful jewels that this unique artist creates. We saw a lot of sapphire, tourmaline, and jade in Alex's latest work. Jeff brought lots of bead neckpieces, from labradorite to big chunky tourmalines, with the new clasps Alex has been designing this year.

Every piece Alex Sepkus makes is a world in miniature, exquisite to the last detail, such as the micro-textured hammer marks that make each piece glow. Each ring is a rich, complex design with an organic element that blends the angles, curves, and features together in a smooth communion that hints at the playful, mischievous side of the designer. "I try to make people recall their memories of beautiful things, some real, like that old crumbling stone pavement or a field of grass, but mostly imagined or read about in a book of fairy tales," Sepkus says. He attributes to his most loyal customers a shared enjoyment of poetry and sense of humor, as these are things he likes to convey in what he calls the "beautiful and slightly mysterious little things" he creates.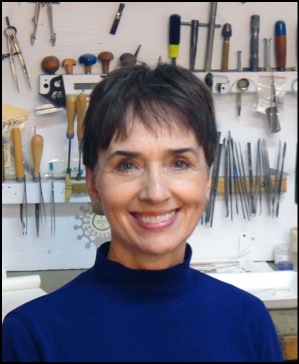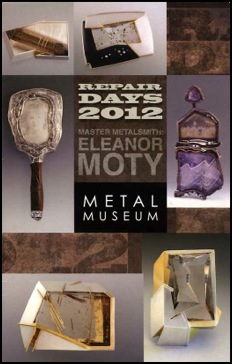 Eleanor Moty, "Master Metalsmith"

Eleanor Moty was designated "Master Metalsmith 2012" by the Metal Museum in Memphis, TN. Seventy works spanning more than forty years were displayed in the September 7th to December 2nd, 2012 exhibition. Framed pages from Eleanor's sketchbook were displayed with her pieces to give the audience insight into her design process. An educational feature was available showing her design models, background material, and unique design approach. A forty page catalog picturing each work was created for the exhibition, and are available for $8 plus shipping and handling online at www.metalmuseum.org.

Eleanor also exhibited a brooch in the invitational exhibition Without Boundaries: Transformation in American Craft, at the Craft Alliance in St. Louis, MO. Forty artists whose work was included in the 1987 exhibition Craft Today, Poetry of the Physical at New York's American Craft Museum were invited to exhibit their current work in this revisit of the historic venue.

Eleanor Moty's signature brooches are earrings are in museums and private collections world-wide, (and of course, are available for purchase here at Studio Jewelers). A feature article about her work written by Marjorie Simon was published in the January 2012 issue of Metalsmith magazine, from the Society of North American Goldsmiths.


--------------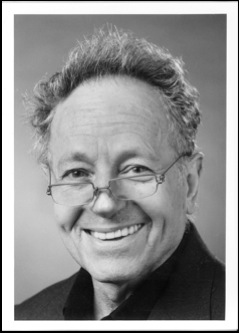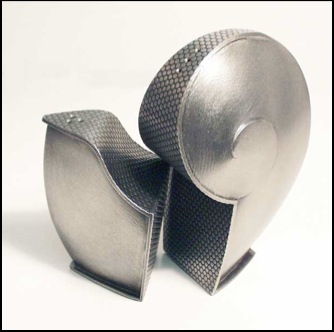 Fred Fenster receives honors

In May, 2012, Fred Fenster was recipient of a Wisconsin Visual Art Lifetime Achievement Award. Since 2004, WVALAA has provided an annual award to artists, patrons, authors, instructors and institutions who have distinguished themselves through a lifetime of involvement in the visual arts, and in a manner which has benefitted the art culture of our state. The three entities which created and maintain the annual awards are The Museum of Wisconsin Art, West Bend; the Wisconsin Academy of Sciences, Arts and Letters, Madison; and the statewide organization Wisconsin Visual Artists, Inc.

------------------------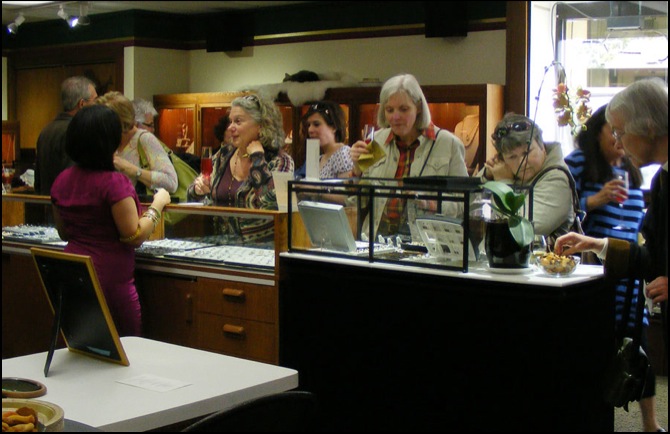 Girls Night Out Raises $500 for Overture's Free & Low-cost Programming

Nearly a hundred savvy shoppers came out for this year's Girls Night Out trunk show and cocktail party, enjoying an assortment of hors d'ouvres and a refreshing beverage or two while snapping up some amazing bargains. Every year Hanna brings in a vast assortment of "bling" and fashion jewelry overstocks and discontinueds just for this event, and a portion of the profits is donated to one or more of our favorite nonprofits (past recipients include Madison Symphony Orchestra and The Nature Conservancy).

Everyone gets a gift bag and a chance to win one of the door prizes. This year's prizes included flower and butterfly bedecked tote bags and umbrellas from photographer Harold Feinstein's Signature Collection. This year's favorite beverage was the Sparkling Springtime: a flute of Jansz sparkling cuvee enhanced with 1 0z. of Humm liqueur.

We'd like to thank our friends at The Soap Opera on State Street in Madison for their generous donation of soaps and lotions to help us make the take-home "goodie bags" for our GNO guests extra special, and Jill Pfeiffer at the Overture Center for helping get the word out about this fun event!


--------------------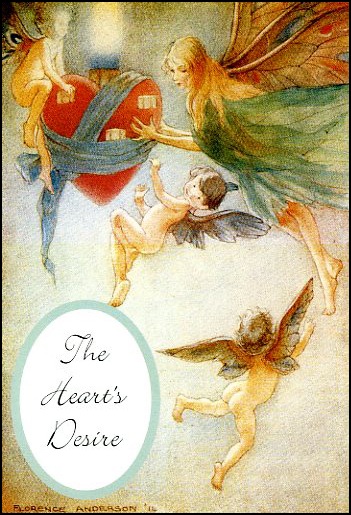 Fill Out Your Wish List!

We have all heard about writing a list of things you desire to have in your life, to help them manifest into your reality. Hanna had this in practice here at Studio Jewelers long before Oprah and others made the idea more mainstream. Many of our friends come into the shop to "visit" pieces of jewelry that resonate with them, until the day arrives when that glowing jewel can be taken home.

We welcome you to stop in and find the objects of your heart's desire; those special pieces of art that you wish to have in your life. We'll keep that list on file here at the store. If you'd like, we'll give you the card pictured above, with the details of the jewels that you love written on it. You can share the card with someone who may wish to give you a gift, or you can keep it tucked away for yourself as a reminder. (Should a loved one stop in to see us, knowing you admire our shop, we'll be able to check your list and make their shopping experience much more rewarding!)

--------------------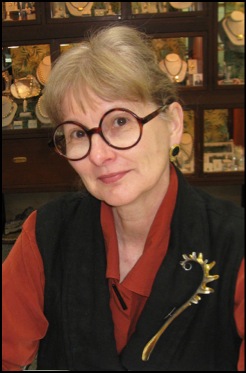 Hanna Cook-Wallace Continues to Serve the Community

Hanna is keeping busy in the community, in addition to all her duties here at Studio Jewelers. She is serving on the Wisconsin Jewelers Association board as ex-officio Chair of the WJA 2012 five-state wholesale jewelry show. The WJA is a nonprofit association promoting professionalism and high ethical standards of business practice in the jewelry trade. Their mission is to provide educational programs and services to improve the knowledge and skills their members.

Hanna also is Trustee Designee of Opera for the Young, and has underwritten their adaptation of the opera Cinderella, which will be performed in grade schools and middle schools in Wisconsin and the upper midwest in the fall of 2012. Opera for the Young is a very special organization in that students are involved at each school in their performance. The sense of pride and accomplishment that children gain from performing onstage with OFY's professional artists is immeasurable, helping create future opera and theatre enthusiasts and performers.

--------------------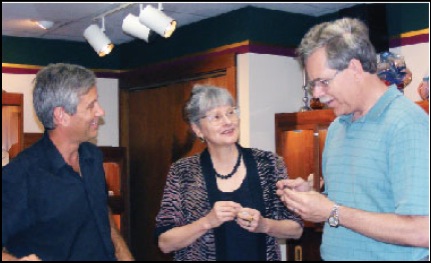 Smithsonian Curator Jeffrey Post visits Studio Jewelers
Tom Dailing piece to be added to Smithsonian's National Collection

Jeffrey Post, curator of the Smithsonian Institute gem collection, met with artist Tom Dailing at Studio Jewelers in June to discuss the Smithsonian's acquisition of one of Tom's pieces for the National Gem Collection.

~Above, Mr. Post enjoys looking through Tom Dailing's display case of jewelry, joined by Tom and Gallery owner Hanna Cook-Wallace.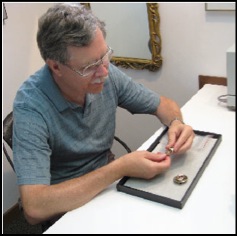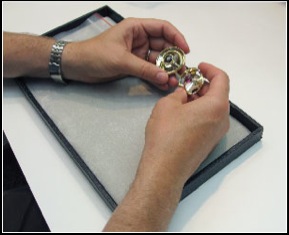 Jeffery Post examines his two favorite Tom Dailing pieces, Nautilus and Aurora. Nautilus won the Saul Bell Award's Top Prize, and Aurora took the top honors at the AGTA's Spectrum Awards. Both pieces are pendants which feature a highly polished dish-shaped reflector to accent center gemstones cut by Master lapidary artist Richard Homer. (Post chose Nautilus to be added to the Smithsonian's collection).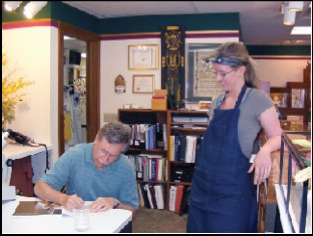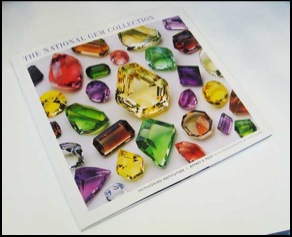 Whitney looks on as Mr. Post signs her copy of his book, "The National Gem Collection". An online review describes the book; "The Smithsonian Institution's National Museum of Natural History holds the world's greatest collection of gems. In this beautiful book, now available in paperback, Dr. Jeffrey E. Post, curator of the National Gem and Mineral Collection, discusses everything from diamonds, rubies, and emeralds to jade and lapis lazuli, as well as the Hope Diamond and other world-famous stones in the museum's collection. More than 100 stunning photographs capture the colors and brilliance of these wonders of the mineral kingdom."
--------------------