Audrius Krulis Opal Necklaces (below) ready for immediate delivery!
Come see all our pieces from this Lithuanian artist!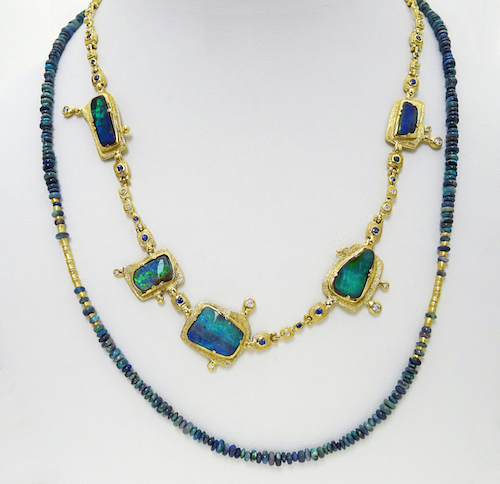 Come visit us!

Studio Jewelers Spring 2021 Newsletter

Studio Jewelers 2020 Newsletter

Give us a call @ (608) 257-2627, and come see us!

Covid-19 Protocols
To Keep Us All Safe

Appointments are strongly recommended, however, same-day appointments are often possible.
Masks and proof of vaccination are required.
If you are not yet vaccinated, please ask about remote shopping options.

We offer responsible and fair trade gemstones and recycled metals.
Have your jewelry checked and cleaned: always free at Studio Jewelers!

1306 Regent St., Madison, WI 53715
(608) 257-2627 - info@studiojewelerswi.com
Open 10am-5pm Monday - Friday
10am-5pm Saturday
Closed Sunday


There is something for everyone here at Studio Jewelers. Whether you are looking for sterling silver earrings or a statement piece from your favorite jewelry artist, we will do our best to help you find what you are looking for.

We are proud to represent a number of top American and European jewelry designers and metal artists, including Alex Sepkus, Paula Crevoshay, Tom Dailing, Eleanor Moty and many more. Please visit our "Featured Artists" page to view artist bios and find more photos of their jewelry and other work.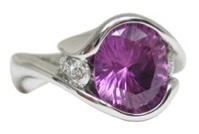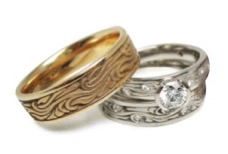 We carry an unparalleled selection of handcrafted engagement rings and wedding bands by these award-winning designers and independent studios. We are also proud to carry a large variety of top quality bridal jewelry classics from a number of design houses; including Jabel, the gold standard in American bridal jewelry since 1916. We also represent the popular bridal lines of Charles Green, Dora, Diana and many more.


Studio Jewelers is committed to accurate representation of every gem we sell, including disclosure of any known enhancements. As members of Ethical Metalsmiths, we strive to insure fair-trade principles and sustainability are represented in every piece we make. To prevent mercury contamination and environmental degradation, we use only recycled metals. We trade with American Gem Trade Association members who actively support local, artisanal miners and cutters of colored gems at home and abroad. All our diamonds are natural to ensure the smallest possible carbon footprint and 100% compliant with the De Beers protocol to ensure that no armed conflict has touched them.

(Please note that not all of our bridal lines have photo galleries on our website. We are working to improve this. In the meantime, please check in on our Pinterest page, where we continue to add to our collection of photos from bridal lines that we represent).