We offer responsible and fair trade gemstones and recycled metals.
Have your jewelry checked and cleaned: always free at Studio Jewelers!


There is something for everyone here at Studio Jewelers. Whether you are looking for sterling silver earrings or a statement piece from your favorite jewelry artist, we will do our best to help you find what you are looking for. We are proud to represent a number of top American and European jewelry designers and metal artists, including Alex Sepkus, Paula Crevoshay, Tom Dailing, Eleanor Moty and many more. Please visit our "Featured Artists" page to view artist bios and find more photos of their jewelry and other work.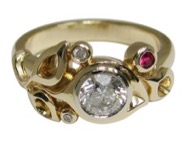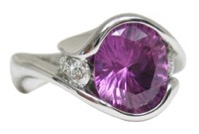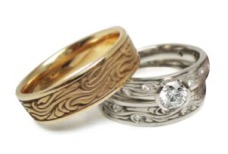 We carry an unparalleled selection of handcrafted engagement rings and wedding bands by these award-winning designers and independent studios. We are also proud to carry a large variety of top quality bridal jewelry classics from a number of design houses; including Jabel, the gold standard in American bridal jewelry since 1916. We also represent the popular bridal lines of Charles Green, Dora, Diana and many more.


(Please note that not all of our bridal lines have photo galleries on our website. We are working to improve this. In the meantime, please check in on our Pinterest page, where we continue to add to our collection of photos from bridal lines that we represent).